IAG Appliances your future in appliances
IAG Appliances have been providing high quality cooking appliances to the Australian market for over 15 years. IAG's current range of kitchen appliances is the result of extensive research, design and commitment to state of the art technology. Our appliances are manufactured and designed to exacting standards. IAG appliances are part of the successful Home Appliances Group who have sold well over 1 million appliances and is ranked as one of the highest selling cooking appliance companies in Australia. You can buy with confidence.
IAG appliances are built to provide superior performance and quality and are sourced from the world's leading manufacturers.
IAG offers a range of appliances with functions to match your cooking needs and lifestyle. IAG's quality inclusions will help prepare the perfect meal, reduce energy consumption and maintenance and all at realistic prices.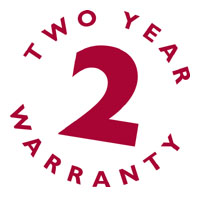 All IAG Appliances come with complete 2 Year Warranty on parts and labour.
Download our latest flyer here.
IAG TIP

"Remember to finalise your Kitchen design before you buy your appliances. Buying your appliances first limits your kitchen design and can restrict the design that will work best for you."